NY NOW to open in newly expanded Jacob K. Javits Convention Center
By Edited by Kristin Ely
Aug. 8-11 event will be the first event hosted in the upgraded convention center.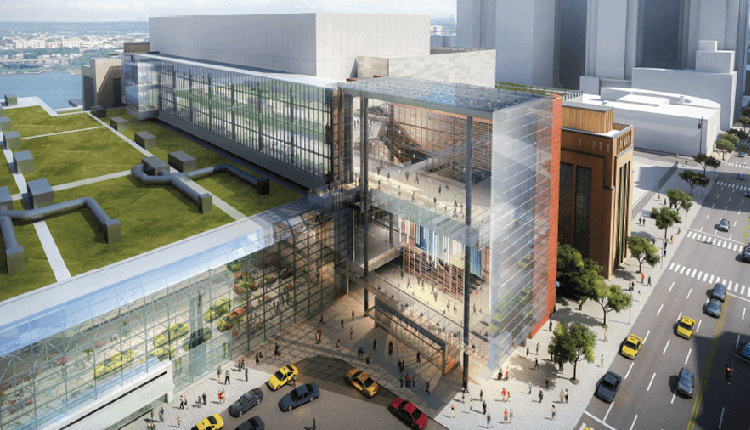 NY NOW, billed as the modern wholesale market for retailers and specialty buyers seeking diversity and discovery, announced it will be the first event hosted at the newly expanded Javits Center upon reopening this summer. NY NOW will run at the Javits Center on Aug. 8-11, 2021. The event will be operated in accordance with capacity and safety protocols established by the New York State Department of Health.
"NY NOW is delighted to be the first event back in-person at the Javits Center this August. Our role has always been to support our community of small businesses in coming together, and that role has never been more important than now," says Tim Hart, SVP of NY NOW. "This is such an exciting time for New York City as it reopens and all of us have a role to play in its cultural and economic resurgence. We know buyers are ready to meet in-person and we cannot wait to gather at the Javits Center this August for a safe and productive market."
The Javits Center, which recently completed a historic $1.5 billion expansion, is among the safest venues in the country and has received Global Biorisk Advisory Council accreditation, implementing the industry's highest standards for cleaning and disinfection. With an additional 1.2 million square feet of event space enhanced with state-of-the art equipment and technology, the Javits Center has also installed hospital grade High Efficiency Particulate Air filters to improve air filtration and ventilation. In fact, the entire volume of air within the building is completely exchanged five times per day. Additional information on the Javits Center's health and safety guidelines can be found here.
"NY NOW has always been one of the most successful biannual events at the Javits Center, and we are thrilled it will return as our first major event since the pandemic," says Alan Steel, President and CEO of the Javits Center. "This has been such a challenging year for our industry, but as our city and state begin to reopen, meeting in-person has never been more valued. We look forward to leading New York's economic resurgence with the exhibitors and organizers of NY NOW. See you in August."