Starfish Award Winner: The Blue Flamingo
The Blue Flamingo furnishes hope to many through a special partnership with VOA.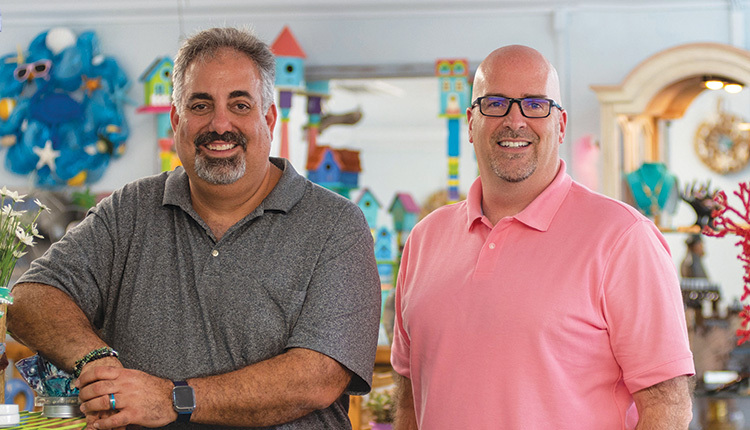 A perfect match

The Blue Flamingo in Bradenton, Florida, is one of the most unique shops in the area. It expands across two buildings and features an outdoor shopping area with a fun 50-foot-long painted sea-themed mural. Customers find unique, quirky and one-of-a-kind items, from upcycled furniture to surfboard tables, handmade sea glass jewelry, nautical paintings and other gifts made from local artisans and hard-to-find brands.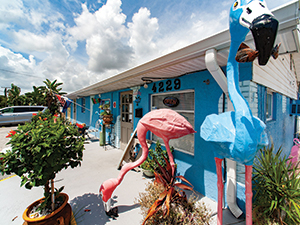 Photos: Lori Sax

"We just sell all kinds of really cool stuff and it's all stuff that we love," says Michael Santus, who owns the shop with his husband Drew Littorno.


Many of the items in the store are repurposed or upcycled from items bought at estate and garage sales that they refurbish and convert into trendy coastal pieces. But Santus and Littorno often cannot use everything they find. So when they are out on the hunt, they are also looking for items that could help the Volunteers of America.

Looking for more. VOA offers employment training and assistance to clients to help them lead fulfilling and successful lives, which often includes providing housing to program participants.


"Whenever we are out picking garage sales, estate sales and bazaars we always have them in mind and are constantly picking up housewares for them to be able to provide to the participants of their programs," says Santus.

VOA operates a thrift store just a couple blocks away from The Blue Flamingo. Santus and Littorno started out by donating a few items. The relationship between the two stores continued to blossom and so did the donations.

"It is nice to be able to help someone out and to change their life and see that look on their face and that emotional gratitude they give." — Michael Santus
"It got to the point where they liked us so much and we liked them so much that the thrift store manager would tell us what they were looking for and when we were out at sales and markets, we'd be looking for items the store could use," says Santus.

A lasting partnership. One of the VOA's clients loved The Blue Flamingo so much, he comes to the shop and helps out a couple days a week. Johnathan has become a welcome face in the shop.


"It's just been a wonderful thing," Santus says of the partnership that has developed between the two stores.


Starfish Awards recognize companies in our industry that are making a difference through charitable donations and efforts. Know of a company that is deserving of an award? Submit a nomination at www.seasideretailer.com/starfish-award.